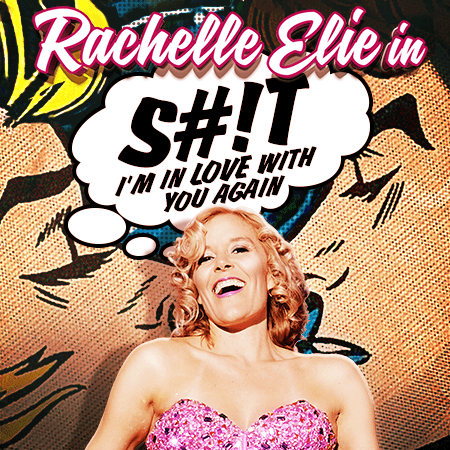 Fringe review: Shit I'm In Love With You Again
Rachelle Elie's show about finding love and maintaining it is funny, honest and refreshing
JULY 9, 201812:26 PMSHIT I'M IN LOVE WITH YOU AGAINby Rachelle Elie (Crowning Monkey). Tarragon Mainspace. July 9 at 3:15 pm, July 11 at noon, July 13 at 5:45 pm, July 14 at 3:30 pm, July 15 at 7:30 pm. See listing. Rating: NNNN
Rachelle Elieis an engaging performer who exudes warmth and humour as she shares her story about finding Mr. Right (she calls him The Voice), then struggles to stay together and maintain love as the doldrums of marriage and children set in.
Accompanied onstage by guitarist Luke Jackson, Elie mixes anecdotes from her life with original songs (funny but raunchy) to bring the audience along on a relatable journey about trying to remain coupled.
Herself a child of divorce, Elie does some deep reflecting on how her parents' relationship influenced her own choices. Using costumes and props, she plays herself at different times in her life plus a few other characters, most notably a marriage therapist who challenges expectations.
Much has been written on the subject of marriage and relationships, but Elie's personal take is unique. She doesn't sugar coat anything – her honesty about motherhood and the difficulties of longterm relationships is truly refreshing.
Tags Fringe 2018TheatreFringe FestivalRachelle ElieCrowning MonkeyComedyLuke Jackson
MOONEY ON THEATRE
SHIT I'M IN LOVE WITH YOU AGAIN (CROWNING MONKEY)
2018 TORONTO FRINGE REVIEW
Shit I'm In Love With You Againis Rachelle Elie's autobiographical one-woman show presented byCrowning Monkeyfor the Toronto Fringe Festival. This bawdy musical takes the audience on a tour of teenage lust, family drama and therapy.
Taking a seat, my 80s childhood came flooding back to me as I was greeted by The Bangles' Eternal Flame. Before me, was a stage decked out in pink and purple outfits and a sequinned backdrop. I knew I was in good, campy, capable hands.
Rachelle Elie wastes no time creating a rapport with the audience. She knows that the success of the next sixty minutes depends on mutual affection. With a twinkle in her eye, accompanied by Luke Jackson on guitar, she takes us on a journey from childhood to motherhood.
She shares with us the insights she's gained from her parents, religious upbringing, sexual awakenings, marriage and child-rearing. Along the way, she breaks out into witty songs about sex, masturbation and family troubles. Its great fun to see her fly in and out of glittering, flowered outfits as she take us from place to place.
Of all the characters from her life, my favourite is her therapist. Donning a massive pair of glasses and a nasal voice, she delivers some of the greatest lines.
Elie is a delightful performer—endearing, charismatic, somehow both larger-than-life and utterly sincere. Her delivery is tight, polished and—because she's so very good at this—it all feels honest and conversational. She's very aware and attentive to the audience, always checking on our collective pulse.
I greatly appreciated her handling of the tensions that can crop up in a monogamous relationship—namely: the yearning for new sexual experiences. At the end of the day, it seems she finds meaning and fulfilment in monogamy, yet she shares her struggles with it candidly without judgement or neurosis.
She has some very intriguing experiences to share, but I shouldn't spoil them. Go see Shit I'm in Love With You Againand have Rachelle tell you all about it herself!
Become A Fan!
Sign up to Rachelle's mailing list to get updates on upcoming events, Rachelle news and more!