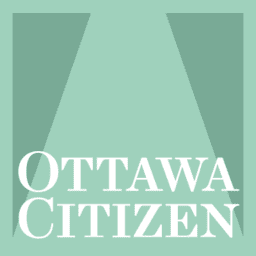 Spotlight is a weekly look at some of the people who are part of the Ottawa area's arts community. This week, Bruce Deachman talks with stand-up comedian, clown, playwright and actress Rachelle Elie. She's performing her one-woman show, Joe: The Perfect Man, on May 5 at Almonte's Old Town Hall. Visit crowningmonkey.com for more information.
"I got kicked out of ballet school. I always did very well in the productions, but when it came to the discipline of it and the exam time, I was always joking around and messing around with friends. It was basically the clown coming out in me; I just couldn't be serious.
"I didn't want to be a comedian when I was a kid, but I do have footage of me telling Newfie jokes when I was six years old, so it was definitely in the stars. But I did go to theatre school for 6½ years — I went to Studio 58 in Vancouver, and also to Bishop's University — and had great ambitions to become a serious actress. But what started to happen was that when I was very serious, people would laugh, and I'd be like, 'Why are they laughing? This is not my intention.'
Read full article by BRUCE DEACHMAN
Become A Fan!
Sign up to Rachelle's mailing list to get updates on upcoming events, Rachelle news and more!