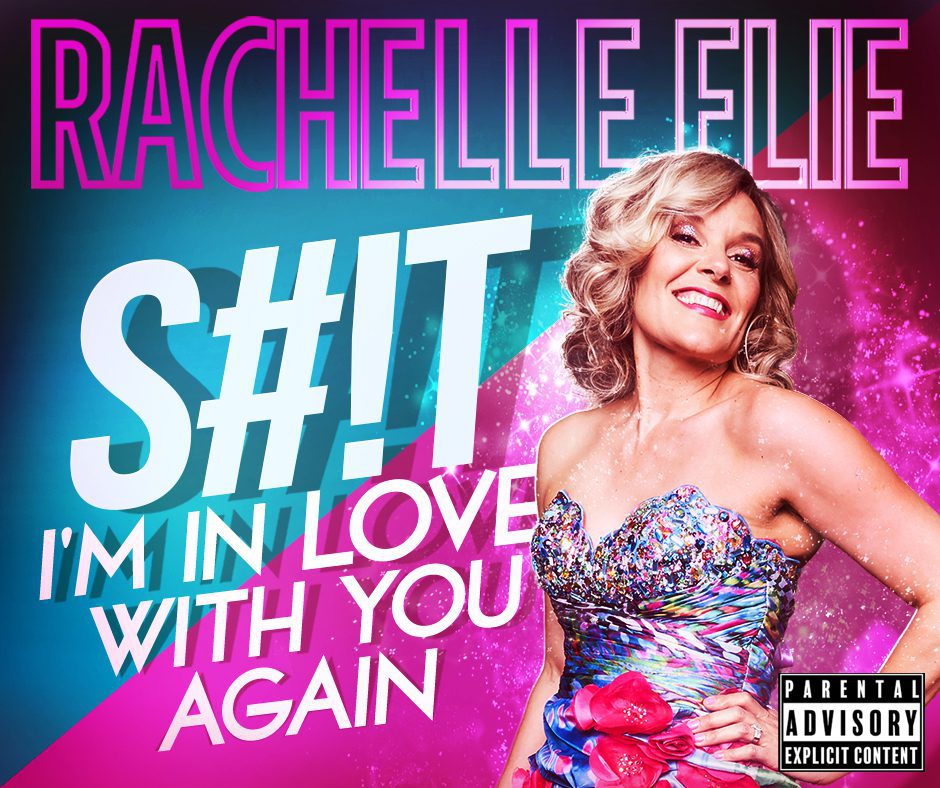 My one woman show at the Almonte Town Hall Sat Nov 14th!
My one woman show S#!t I'm in Love With You Again is coming to the lovely Almonte Town Hall Sat Nov 14th. Come for an evening of safe, socially distanced laughs! All COVID precautions below.
$5.00 from every ticket will support the Lanark County Interval House.
Show runs at approx 75 minutes with no intermission. Doors open at 7:30 pm Show at 8:00 pm. Fifty tickets only! CLICK HERE FOR TICKETS
About the show:
From wide-eyed youthful idealism to the challenges of marriage and parenthood, S#!t I'm in Love With You Again (SIILWYA) is a fast paced rumbustious, bawdy musical romp through the ups and downs of Elie's life. SIILWYA is a cheeky comedy that pokes fun at everything from birth, blue balls to divorce. Rachelle plays the characters of her life – her parents, her therapist, her lovers and various snotty children (to name just a few). A glitzy set and costume changes transform this love story into a fairytale spectacle that everyone can relate to! Musical accompaniment by Luke Jackson.
SIILWYA has been performed in Toronto, Orlando, Winnipeg, Ottawa, Montreal, Off-Broadway and at The Edinburgh Fringe. It was nominted for a Just For Laughs "Best Comedy Award", Mervyn Stutter's "Pick of Edinburgh Fringe" and was a Nominee for the "Montreal Clown Festival Award". Original songs co-written by Luke Jackson include Monogamy, I Want to Spank My Kids This Xmas and I'm Breaking Up with Jesus.
Press Quotes:
"Elie shares her personal odyssey with the finesse of an Olympian, landing on both feet after a powerful, energetic, and vibrant performance." –Apartment 613
"…a magical whirlwind romantic adventure" -Three Weeks
"Elie's show about finding love and maintaining it is funny, honest and refreshing." -NOW Magazine
"Rachelle Elie could easily have been the love child of Carol Burnett and Lenny Bruce." -Show Score
"A charming performer with a veteran's stage presence."-Broadway Baby
"…exquisite performer" -Vue Weekly
Covid-19 precautions in Place at The Almonte Town Hall:
-We provide disinfectant for your hands upon arrival.
-All our staff will wear a mask.
– Customers must wear masks on entry, exiting and to use the washrooms.
-Chairs will be social distanced apart and will be disinfected before the show.
-Staff will wash their hands frequently.
-All artists & performers will be behind a plexiglass barrier or two metres from the audience for your protection.
There will be no alcohol or food for sale to limit interactions so please bring your own snacks and non-alcoholic bevies. All seating will be assigned so if you are wanting to sit with people in your social bubble please email us the name of the ticket buyer so we can arrange your seats together. Maximum 4 people per bubble.