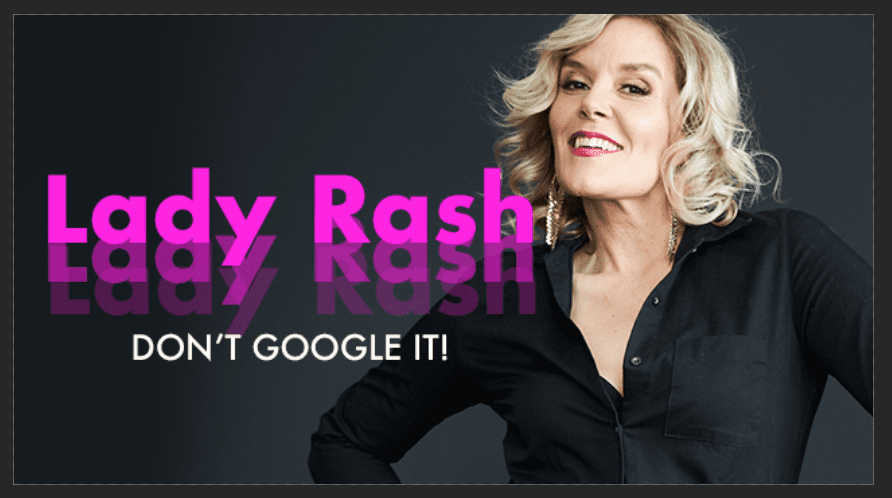 Lady Rash is heading to the Edmonton Fringe!!
Heading to the Fringe with my stand up hour! Heres' the write up:
Award winning Canadian Comedian and fringe veteran Rachelle Elie presents her stand up comedy hour. Sex, Drugs & teenage boys she tackles it all with comedy magic & glitter.
"..Rachelle is moving units." hipcrank
"a reflection on parenting and middle age that navigates life's strangeness with wild-eyed, childlike abandon."Apt 613