COMEDI NERD Episode #01 with comedian Dave Merheje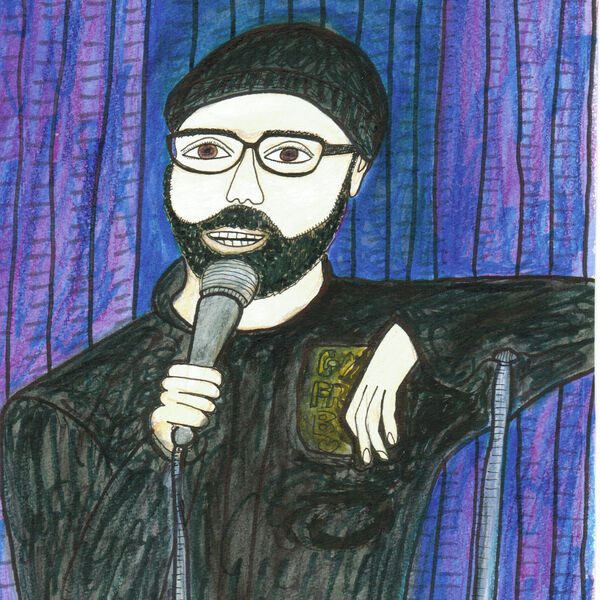 In this first episode of COMEDI NERD I talk to Juno award-winning comedian Dave Merheje.
Dave talks very candidly about a variety of subjects including taxing moments in the industry, preparation for his Netflix special and Juno award-winning CD, the beginning his career and how he ended up doing comedy, keeping it at a 100, Strip clubs, breakthroughs, childhood dreams, Juno Awards, anger and frustration as fuel, the cast of RAMY, mental health and therapy to name a few.
Dave Merheje is considered to be one of the most original stand-up acts on the comedy scene today. His multiple award-winning act has gained a loyal following across in North America with his "no fear" approach on stage and a comedy style best described as aggressive in-your-face funny. Dave had his first comedy special air in Australia on ABC2 and has made appearances on Comedy Network's Match Game, was a regular contributor on MTV Live, recurred on CBC's Mr. D, and he co-stars in the comedy series Ramy on Hulu.
Please email me at crowningmonkey@yahooo.ca and let me know what you thought of the podcast. Also let me know what Canadian comedian you would like to hear interviewed by me! This is a brand new podcast so if you enjoyed it please share it with a friend & make sure to follow us on your favourite platform:)
With love xoxoox
Rachelle
Warning: These are uncensored conversations with people in the comedy industry. We speak openly and honestly about all aspects of our jobs, without censorship, so expect F-bombs!
Dave Merheje links:
Website:  https://www.davemerheje.com
Instagram: https://www.instagram.com/davemerheje/?hl=en
Facebook: https://www.facebook.com/comediandavemerheje/
Twitter: https://buff.ly/3p4tRbO
RAMY trailer: https://youtu.be/m-_U6WfFz6E
More links: https://linktr.ee/davemerheje
Become A Fan!
Sign up to Rachelle's mailing list to get updates on upcoming events, Rachelle news and more!