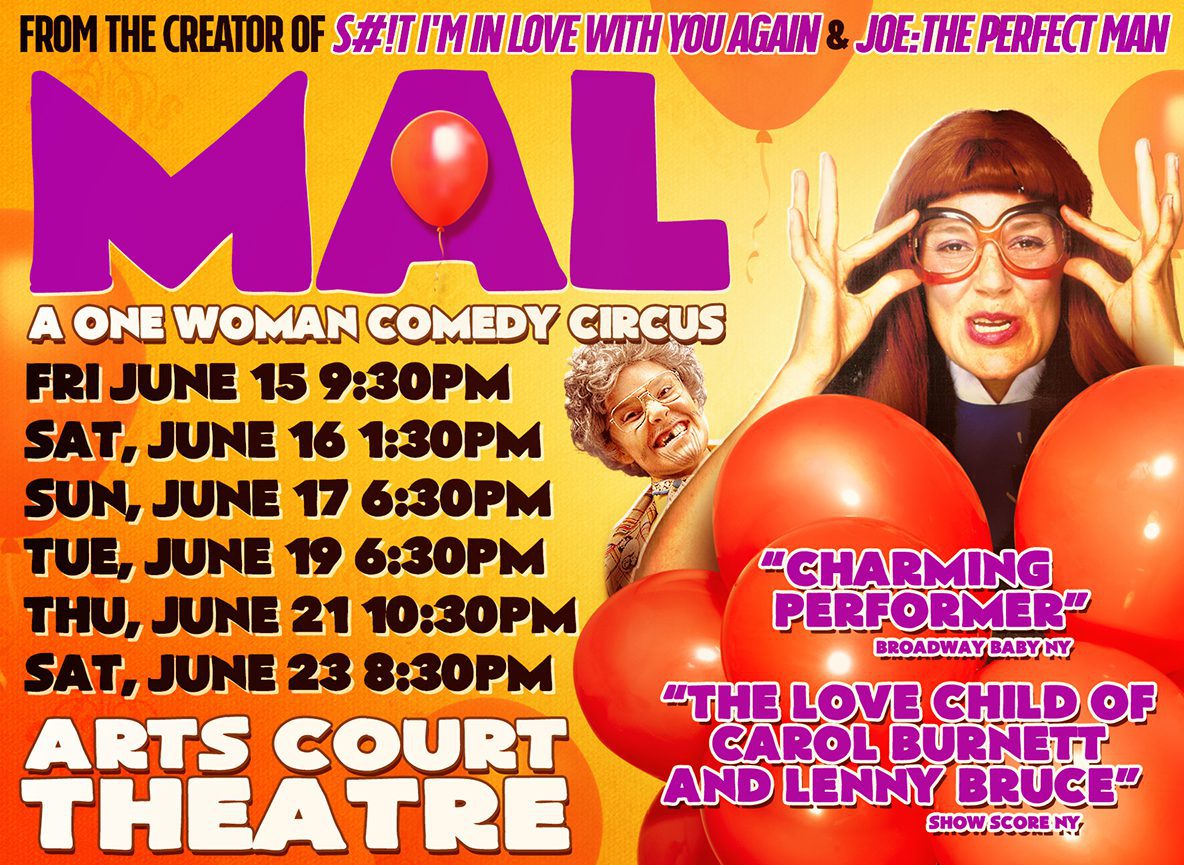 http://ottawafringe.com/shows/mal/
There is a lot of MAL in the world right now but Susan is here to save the day! She will cleanse your soul, give you a spiritual enema, and teach you the secret to LOVE. Her lover "Toothless JOE" is scheduled to make an appearance. She was hoping he would have a job by now but it looks like the magic man only has tricks for you Ottawa! The creator of S#!t I'm In Love With You Again & JOE: The Perfect Man brings you a brand new comedy about the good the bad and the ugly .
"Elie is a charming performer, with a veteran's stage presence." – Broadway Baby
"the love child of Carol Burnett and Lenny Bruce." – Show Score
"…Brilliant performer full of character and charm.." – Three Weeks
"Elie is especially skilled at setting you up with a warm smile and an "awwww"-inducing story only to yank the carpet from under you." – The Ottawa Citizen
"Rachelle Elie is the consummate performer." – Capital Critics Circle
"Rachelle Elie has incredible energy.." – On Stage,Ottawa
"…Elie brings buckets of cheeky playfulness and a mischievous twinkle in her eye." – Three Weeks
Become A Fan!
Sign up to Rachelle's mailing list to get updates on upcoming events, Rachelle news and more!