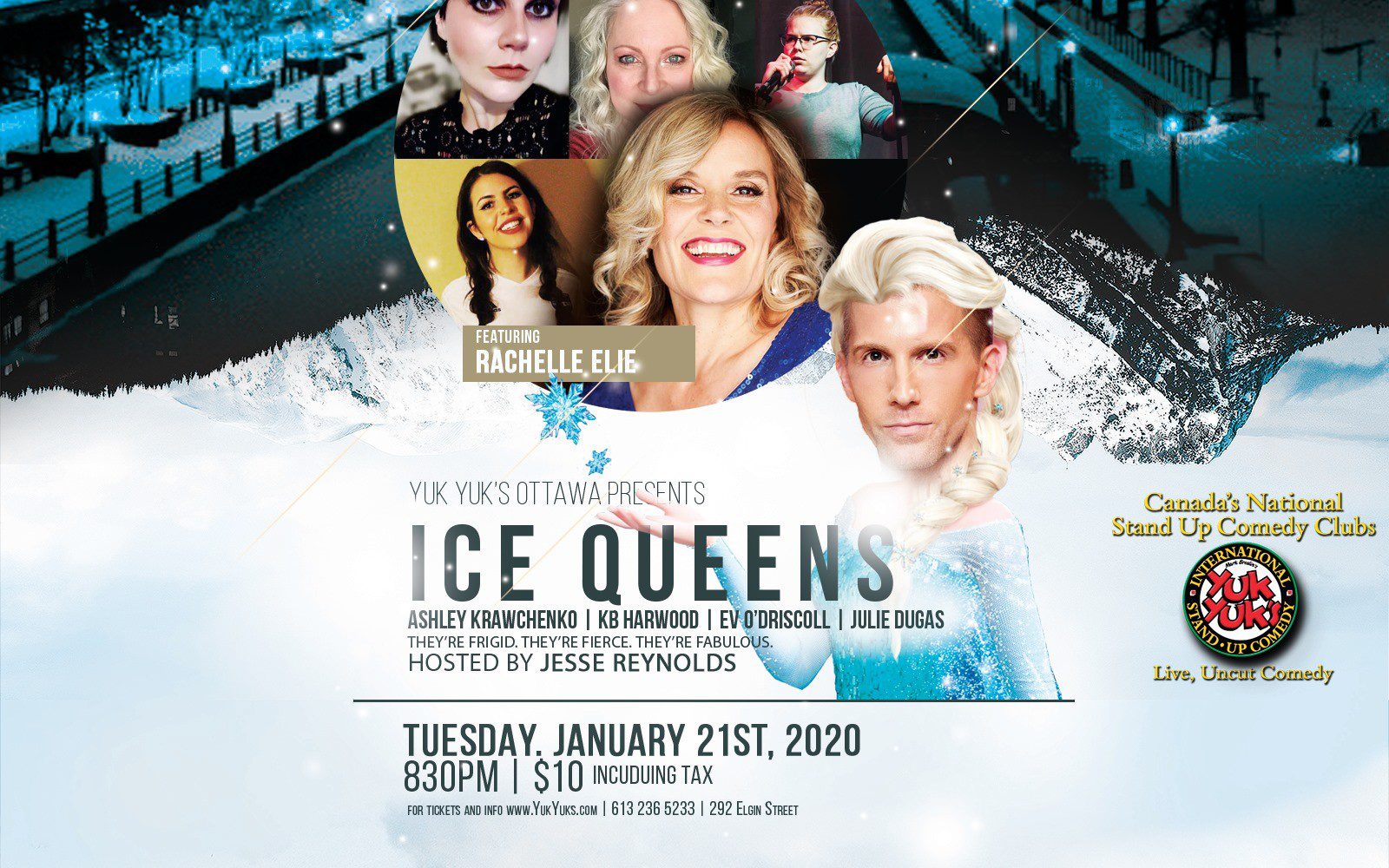 Ice Queens at Yuk Yuk's Ottawa
Thrilled to be headlining this epic show hosted by the fabulous Jesse Reynolds!!!!
Let it go! Let it go! That's what we all want to do to Winter at this time of year, but since we can't… We might as well embrace it! ❄️ Come see the Ice Queens at Yuk Yuk's Ottawa! Join me on January 21st, 2020 as I host (star in) this fun night of stand-up comedy featuring five of the sassiest and iciest female comics I know, with the most chilling of them all headlining the show, Rachelle Elie! The cold never bothered us anyway. ????https://bit.ly/37Egipn — with Ev O'Driscoll, Ashley Krawchenko, Julie Dugas, Rachelle Elie and KB Harwood.